A Shared Responsibility: Safety for All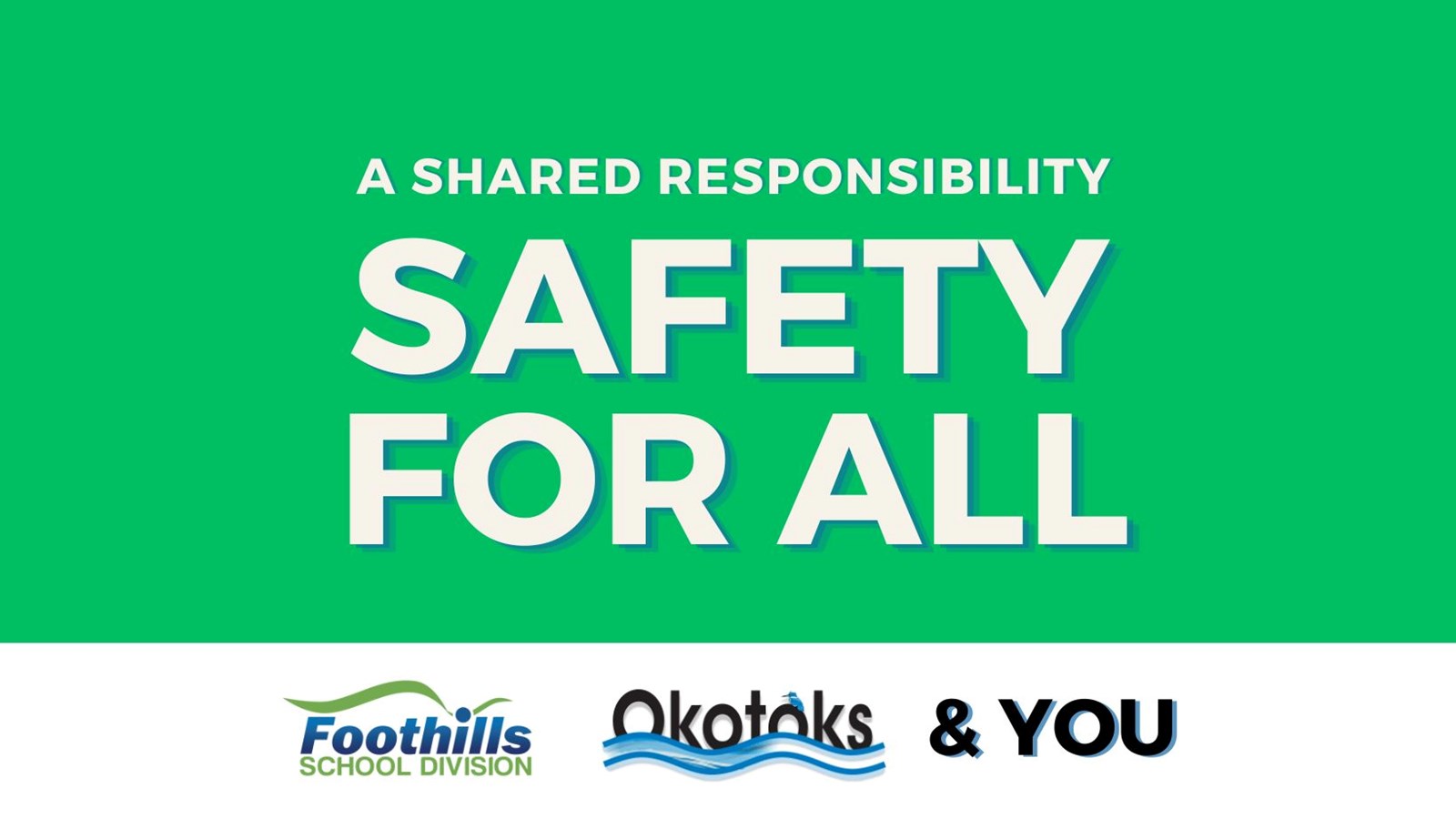 Parking Lot Safety
69堂精品app (FSD), École Secondaire Foothills Composite High School (FCHS), and the Town of Okotoks are inviting you to be a part of the Shared Responsibility to ensure Safety for All. As you may know, FSD is a , where each of us is expected to consistently foster a welcoming, caring, respectful, and safe environment that prioritizes respect and acceptance of diversity.
We are aware that the parking lot at FCHS is a busy space, and with the high volume of traffic, we understand that safety may at times be compromised. As such, we are seeking your creative ideas to make the FCHS parking lot a safe space for students, parents, staff, and visitors.
From June 16th - 21st we are asking for your thoughts and creative ideas through the Survey and Creative Solutions sessions at the link below. We will summarize your input the week of June 26th, and then, through the Summer of 2023, we will review your input and make plans to implement your suggestions to make the FCHS parking lot safe for all.
Thank you for your participation. Note that offensive or unrelated suggestions will be removed from this engagement session.
The Safety for All Engagement Session is now closed.
Update: September 14, 2023
69堂精品app and the Town of Okotoks value our partnership in working together with our community members in the spirit of Shared Responsibility. We are committed to collaborating with you, our school community, to hear your concerns and solutions to inform you on how we may make the parking lot at École Secondaire Foothills Composite High School (FCHS) safe for all.
Based on a survey sent out to our community members in June, we have learned that although students, parents, and staff felt safe within the school, the parking lot was a significant area of concern. In response, you had constructive suggestions, which included the implementation of parking passes, roadworks to add a secondary exit, and groundwork to remove the berm.
Over the summer our working group, committed to Safety for All, coordinated the following immediate solutions:
Implementation of a student parking pass system which takes full effect September 11, 2023.
Increased signage regarding designated parking areas.
Repurposing vacant space at the northwest end of the school for additional staff parking.
Removal of a fence adjacent to the student parking area, which will allow for improved snow removal, widening the road for traffic flow.
Installation of additional security cameras around the campus, including within the building, parking lot, and building exterior. This will help identify those littering and participating in vandalism and unsafe activities.
The necessity of a new high school in Okotoks, as reflected in our Capital Plan, continues to be shared with our local MLA and Minister of Education. We are developing a long-term plan to further mitigate the congestion at FCHS.
Additionally, we are continuing to collaborate with the Town of Okotoks to seek resolutions regarding traffic flow and bylaw enforcement in the area. We look forward to sharing these innovations with you in the coming months.
Together, we appreciate your understanding and patience as we evaluate the effectiveness of the above safety measures for this school year. You can anticipate future announcements in the long-term plan to assure safety and high-quality education for all. Should you have questions or concerns, please contact Kerry Welsh, Principal at FCHS or Sara Fox, Manager of Communications and Community Engagement.
Questions?