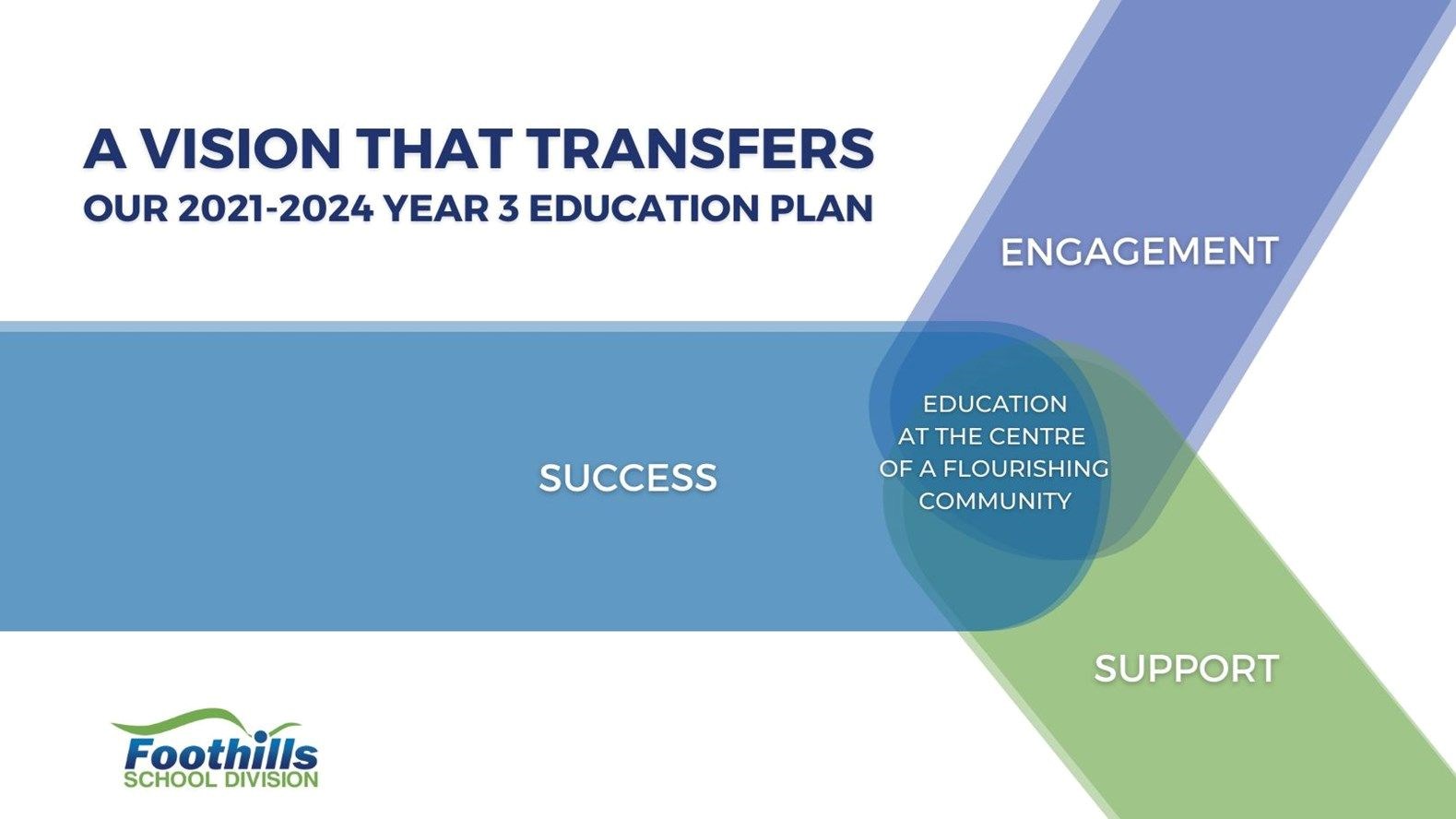 2021-2024 Education Plan (Year 3)
Our future is created by the young people in our classrooms today, fostered by educators invested in the pursuit of their potential, and nurtured by the same community that will be the beneficiary of their success.
Our three-year fixed term (2021-2024) education plan sets out what needs to be done, including determining priorities, outcomes, measures and strategies using the most recent best practices and assurance manual from the Ministry of Education.
Our is based on contributions from students, parents, staff, business/community leaders and service providers who provide ongoing and direct feedback in the development of goals and strategies for engagement, support, and success of each learner.
Engaging with our stakeholders has been critical in the development and implementation of our education plan and . Effectively engaging stakeholders in the development of our education plan and sharing results has resulted in several benefits including ensuring being more responsive to local needs; increasing stakeholder understanding of education matters, and improving decision-making.
Previous Education Plans
For the Annual Education Results Report (AERR) click here.