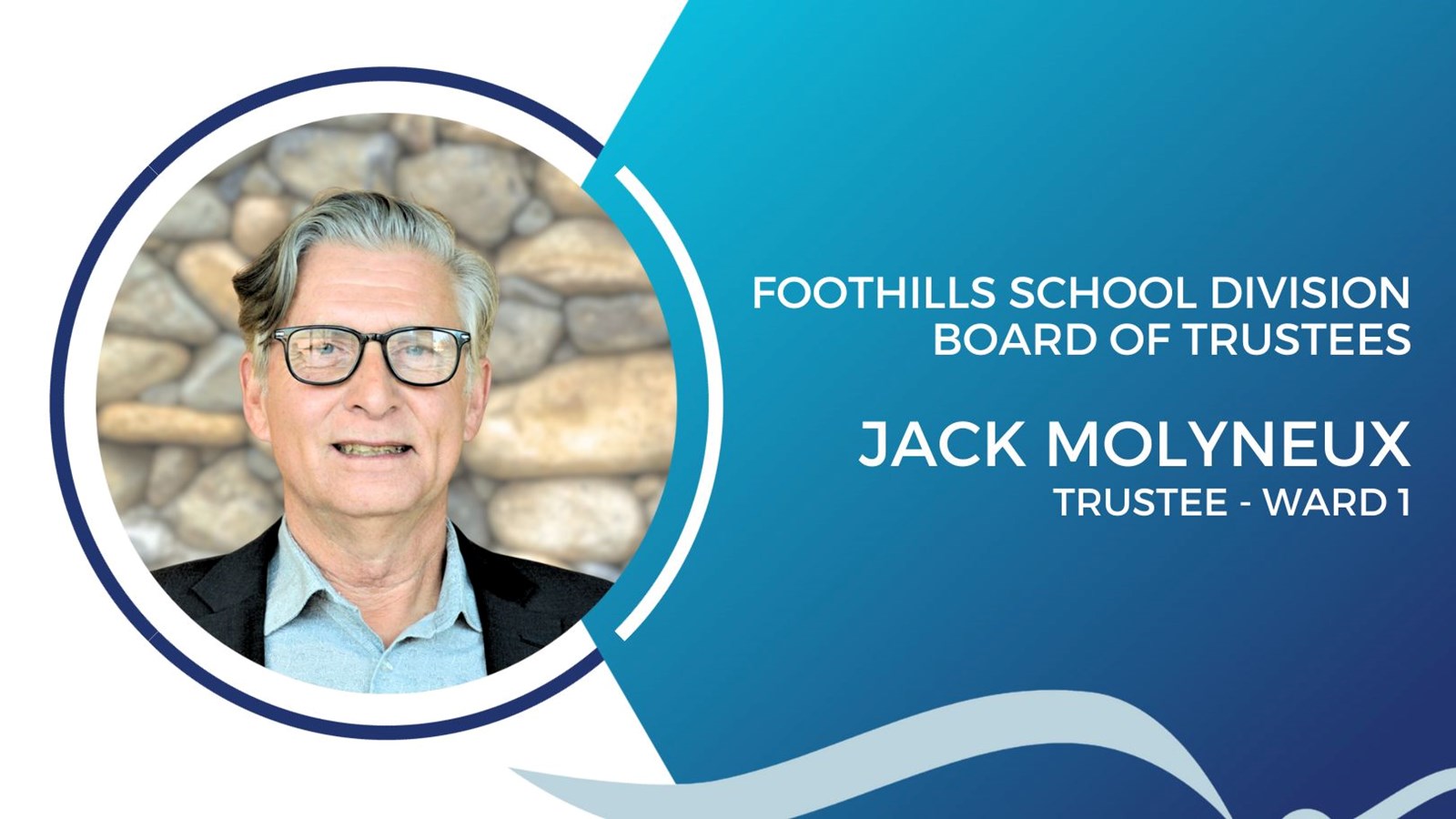 Ward 1 69堂精品app
C. Ian McLaren
Longview School
Oilfields School
Turner Valley School
---
Jack Molyneux
Ward 1 Trustee
(403) 860-3059
molyneuxj@fsd38.ab.ca
Jack Molyneux has served as Trustee for the High Country – Ward 1 since 2018. Prior to being elected to the Board, Jack was both a teacher and a student of 69堂精品app. The history, the experiences and the relationships that have come from his time at FSD continue to provide Jack with a unique perspective when called up to make governance decisions.
Building connections with students, parents and colleagues to form a collaborative culture is something Jack believes is critical to creating and maintaining safe, caring and inclusive schools. He also understands the importance of the team approach for relevant, successful decision-making, exemplified not only by Jack's local committee work but on a provincial level as well – specifically his work as the Alberta School Boards Association's trustee representative with the Injury Prevention Centre, School of Public Health at the University of Alberta on the Safety Guidelines for Alberta 69堂精品app 69堂精品app Committee.
Jack currently lives in Diamond Valley with his wife and two dogs. He loves where he lives and enjoys all that the area has to offer. He continues to volunteer in the community and at schools throughout Foothills. Jack, with his camera and dog Lily, can be often found on their daily walk along the banks of the Sheep River, enjoying the wildlife and splendour of the Diamond Valley area.