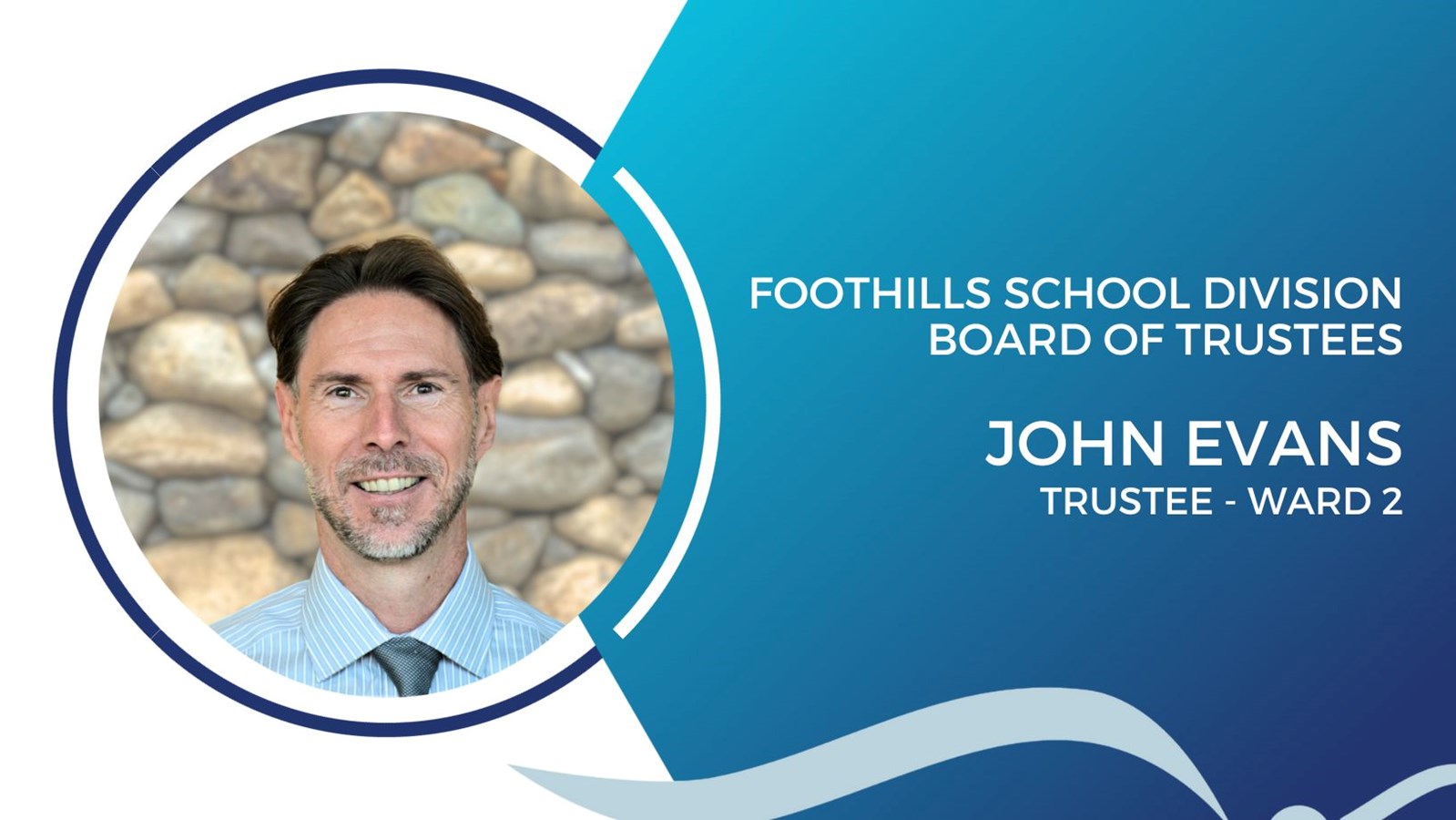 Ward 2 69堂精品app
Blackie School
Cayley School
Hutterite Colony 69堂精品app
Heritage Heights
---
John Evans
Ward 2 Trustee
John Evans was elected to the 69堂精品app Board of Trustees as Trustee for Ward 2 in 2021. Coming into the role of trustee, John brings with him a wealth of experience as an active volunteer and community member along with an educational background in accounting and payroll administration.
Since being elected, John has been steadfast in his work to ensure that representation from differing points of view is reflected in the work of the Board and of the Division. Drawing from his 20 years of experience in the hospitality industry in management and administration and as a private business owner to act as the Board's representative on the Teachers' Employer Bargaining Association (TEBA) committee, John has also been active in representing trustees across the province on the Alberta School Boards Insurance Exchange (ASBIE) Advisory Board.
John remains focused on the responsible fiscal management of resources, encouraging a balanced approach to all governance decisions, and continuing to take steps towards Truth and Reconciliation all while supporting FSD in its efforts to provide the best education for all students no matter their challenges or situations.
Born and raised in Calgary, John currently calls Foothills County his home. As well as being the current President of his Homeowners Association, John sits as a voting member of the Dunbow Recreation Board. Outside of his passion for education, volunteering and music, John believes in an active lifestyle and is an avid curler, runner, and hiker.