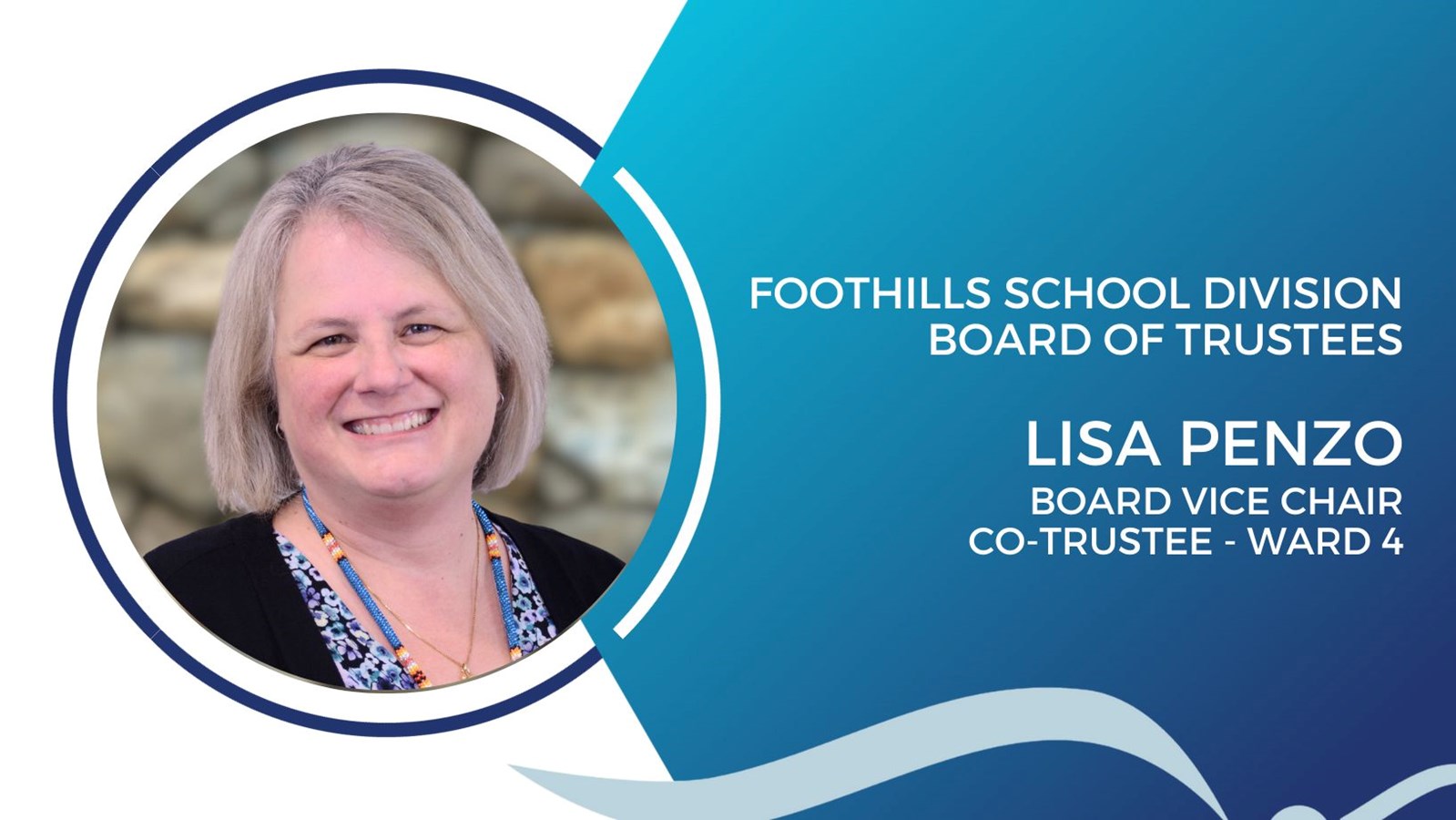 Ward 4 69堂精品app
Big Rock
Cameron Crossing
Dr. Morris Gibson
Foothills Digital School
École Foothills Composite High School / Alberta High School of Fine Arts
Meadow Ridge
École Okotoks Junior High
École Percy Pegler School
Westmount
Ward 4 has two Trustees. See also Sharon Nichols.
---
Lisa Penzo
Board Vice Chair
Ward 4 Trustee
(403) 519-9036
penzol@fsd38.ab.ca
Lisa Penzo was elected to the 69堂精品app Board of Trustees as Trustee for Ward 4 in 2021 and comes to the Board with considerable experience in not-for-profit organizations as well as the field of recreation. In this work, Lisa has played key roles in providing leadership and mentorship. As a trustee Lisa is committed to working on a balanced board that is transparent and accountable to its many stakeholders. She is a strong voice for the students, teachers, parents and the greater Foothills School community and brings her unique perspective to the collaborative work of the Division's 'Lead Team'.
Her valuable experience in working with children and families across multiple platforms has inspired Lisa to become a strong advocate for mental health and wellness. Lisa is committed to decision-making that is always in the best interest of Foothills students.
Born and raised in Calgary, Okotoks is where Lisa now calls home. She is a proud mom of a high school student in the 69堂精品app and a university student.